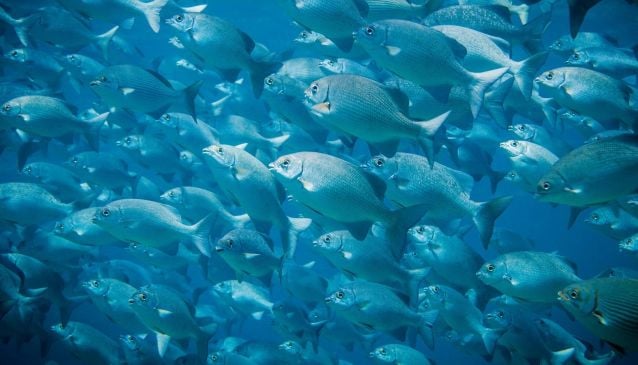 Scuba Diving in Lombok and the Gili Islands
Adventure
There is a spectacular array of exotic marine life
There is a lot more to Lombok and the Gili Islands than hot, lazy days on tropical beaches. Lombok's waves have gained a legendary status with globetrotting surfers but there is a lot of action taking place below the water line too. The growing attraction of Lombok as a scuba diving haven is miles of pristine newly discovered coral reefs and a dazzling array of tropical marine life. Lombok diving has come into its own as a less crowded alternative to Bali and with new dive sites being discovered all the time, seasoned divers are guaranteed an adventurous underwater experience.
There are small pockets of pristine dive sites all around Lombok's coastline, but the main established areas are found in the northwest at the offshore Gili Islands and the Sekotong peninsular in the southwest corner. Lombok's underwater topography is one of the most diverse in Indonesia, populated with an equally varied fish population, notably mantas, reef sharks and turtles. Whether you are an enthusiastic first-timer or a seasoned scuba pro, you will enjoy a world of adventure underwater.
The Gili Islands
Diving is very much part of the fabric of island life in the Gili Islands. It is a great place for every level and especially for learning the basics from scratch. It offers arguably the most accessible diving in Indonesia with over 20 dive spots just a short outrigger boat ride away. There are a dozen or so dive schools offering a range of starter and specialist courses and most are accredited as 5-star PADI resorts.
Although some coral reefs have been damaged, there is a spectacular array of exotic marine life. You can experience vertigo-inducing drop offs and steep walls sheltering mantas rays, reef sharks and minute macro species such as pygmy seahorses. It is also a great place for the non-diver with a vibrant beach party scene in Gili Trawangan and a good range of easy-going activities on land.
Sekotong and the 'Secret Gilis'
Sekotong Bay in southwest Lombok is a beautiful unspoilt area with pristine reefs of soft coral reefs harbouring an amazing variety of species, including hammerhead sharks and eagle rays, rarely spotted elsewhere. Just offshore in the bay there are a number of very accessible dive spots perfect for macro divers, and you will also encounter stingrays, turtles and reef sharks. A short outrigger boat ride will take you to not-to-be-missed reefs at Gili Sarang and Gili Renggit. Further south, Belongas Bay is the go-to place for adventurous experienced divers with huge schools of big fish, such as tuna, barracuda and hammerheads. Throughout the area, conditions can be changeable with strong currents and is best for divers used to a range of different underwater conditions.