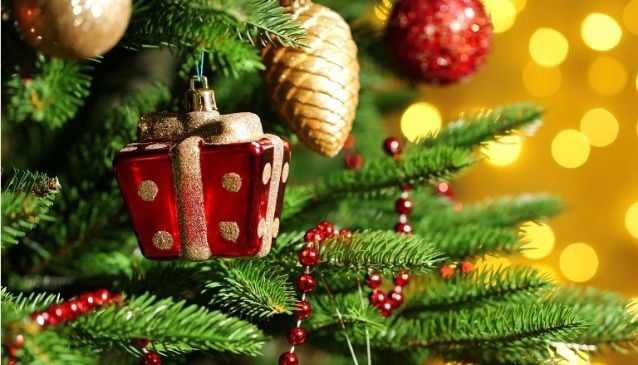 Christmas in Lombok and the Gili Islands
Food & Drink
There may be no chance of a White Christmas in Lombok but the festive season is just as magical
There may be no chance of a White Christmas in tropical
Lombok
but the festive season is just as magical and there a few better places for a
Christmas Day
BBQ on the beach or counting down to the New Year under a starry sky. As the island's popularity grows each year, so does the number of inventive ways to celebrate. This is the time when hotels and restaurants across the island lure guests with special packages, traditional
Christmas buffets
, kid-friendly events and of course, wild party nights! The influx of foreign visitors at this time of year and large expat community ensures a typically festive atmosphere with a lively vibe but is also has a distinctly Lombok flavour. The festive period is peak season for travel to Lombok and hotels and villas are usually full. Bars fill up fast each night and most major restaurants exude a fun festive atmosphere, often with customized Christmas menus, treats and family-friendly entertainment. Lombok's very own version of
Santa Claus
normally makes an appearance too.
LOMBOK
Ashtari Ocean View Restaurant & Lounge Bar, Kuta
Ashtari
offers a Fine Dining menu for Christmas from 24th to 30th Dec– A wide choice of dishes to choose from - Smoked Salmon Rolls wrapped with white Aspargus, Galzed Duck Breast & Lobster White Wine Shallot Sauce are just a few the dishes on offer.
Reservations: 0877 65497625
Sheraton SenggigiThis festive season Sheraton Beach Senggigi brings a 'Touch of Colors' theme with sights, sounds and tastes on a global scale. Enjoy a delectable Christmas Eve set dinner in the elegant confines of the Alamanda Ballroom or a casual Christmas buffer dinner on December 25.
Reservations: (0370) 693333
Chandi
Look no further than
Chandi
for a divine Christmas culinary journey. Five sumptuous courses are served
for Christmas Eve Dinner with a special festive gift for every diner and live music throughout the night.
Priced at IDR590,000
Reservations: (0370) 692198
Sudamala
There is a familiar traditional feel to Christmas at
Sudamala
, setting the stage early for a magical night
with sunset cocktails and children's Christmas carols. Chef Juandi's elegant Christmas Eve set dinner
promises to delight all ages and is accompanied with traditional dancers.
Priced at IDR765,000
Reservations: (0370) 693111
Jeeva Klui
Jeeva Klui
is always a favoured spot for some festive indulgence and again this year presents another
special Christmas Eve buffet menu. From imaginative appetizers to decadent desserts, there is an array
of fine dining to savour, including a live carving station.
Priced at IDR550,000
Reservations: (0370) 693035
Lotus Bayview
Lotus Bayview
serves up a festive choice of Indonesian or western Christmas menus accompanied by
a vocalist belting out seasonal tunes and rounded off with dazzling fireworks.
Priced at IDR150 000++ pp for Indonesian menu / IDR250 000++pp for Western menu including a
glass of wine.
Reservations: (0370) 693758
Puri Mas
As always,
Puri Mas
lays on a big dose of Christmas cheer with traditional oven roast turkey and all the
trimmings on Christmas Day, followed by the manager's homemade Christmas pudding. The eclectic,
modern a la carte menu is also available. To accompany the tantalizing food, there is live music and
traditional entertainment throughout the night.
Reservations: (0370) 693 831, email: info@purimas-lombok.com
Temptations
For a truly traditional Christmas Day lunch and dinner it has to be
Temptations
. Old time favourites
come with all the trimmings including traditional roast stuffed turkey, mince pies, fruitcake and more. A
truel festive temptation.
Priced at IDR250,000
Reservations: (0370) 693463
Square Senggigi
On December 24 and 25 diners can indulge in a 5 course gourmet Christmas dinner with all the festive
frills at
Square
. Feast on poached prawn, veal tenderloin and slow cooked turkey rounded off with a traditional
Christmas pudding. There is a free glass of wine for all advance bookings.
Priced at IDR525,000
Reservations: (0370) 6644888
Christmas Eve 6 course Set Menu Dinner at Novotel
In recognition of its company roots,
Novotel Lombok
is laying on a French Style 6 Course Special Set
Menu this Christmas Eve, complete with a festive live band and an appearance by Santa in a specially
designed 'Cidomo' sleigh with gifts for all kids. There is a dedicated Kids Buffet priced at just at IDR
95,000++ on the night and for Christmas Day brunch. Christmas Dinner kicks off at 7pm with a delicious
seafood buffet and festive entertainment provided by Novotel's multi-talented staff.
Reservations: (0370) 6153333 reservation@novotellombok.com
GILI ISLANDS
The 12 Days of Karma, Gili Meno
Kicking off with a Christmas Lighting Ceremony on December 23,
Karma
has lined up an epic programme of events throughout the festive season. Not to be missed is the once Upon a Magical Christmas Eve
feast by the beach with great food, festive tunes and classic cocktails. Choose from a traditional lunch
with all the trimmings on Christmas Day or a fun filled Boxing Day beach BBQ with beach games and
water sports throughout the day.
Reservations: (0370) 630981
Cabalito de Mar, Gili Air
Tuck into a special set menu this Christmas at Cabalito, featuring such delights as roasted lobster and traditional chestnut stuffed turkey along with festive cocktails and canapés. The perfect spot to celebrate in fine style.
Priced at IDR400,000
Reservations: info@cdemar.com
Mahamaya, Gili Meno
A festive night under the stars promises to be a magical start to Christmas at
Mahamaya
. Choose from a
sumptuous set menu of two or three courses on Christmas Eve including hearty roast beef and Yorkshire
pudding, and get in the celebratory mood with lively fire dancing and music from the Mahamaya staff
band. Head back for more of the same with an equally delicious Christmas Day lunch set menu.
Priced at IDR200,00/2 courses, IDR300,000/3 courses
Reservations: 0888 7155828
Hotel Vila Ombak, Gili Trawangan
Hotel Vila Omabk's traditional Christmas Eve gala dinner is back and promises to be bigger and better than ever. Aside from the enticing food, there is a full live band through the night,
beginning from 7.00pm.
Priced at IDR 750,000
Reservations: (0370) 6142336