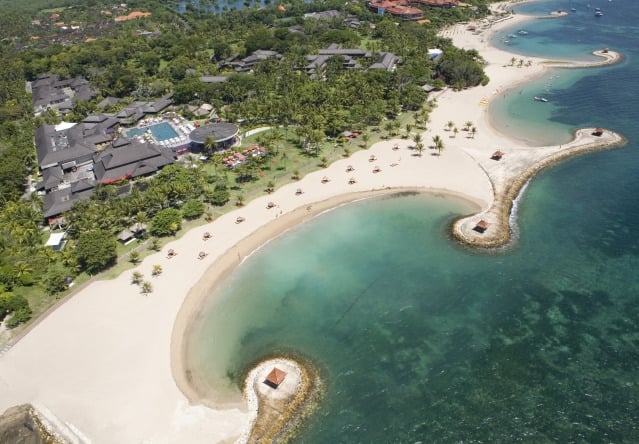 Club Med Comes to Lombok
Lombok and Gilis
Situated in the tranquil waters and abundant nature of
Lombok
, the new island resort offers families, couples, and corporate groups an exotic and eventful holiday experience filled with authentic and rich discoveries.
Construction is set to start in March 2017. Alongside Pullman, new entrant
Club Med
will increase dramatically the number of higher end hotel rooms on the South Coast of the island. From the mere 100 rooms at
Novotel Kuta
, Club Med and Pullman will add 600 rooms total. Over 500 jobs will be created and many airlines had been looking forward to new rooms to open more direct international flights. Dubai, Beijing and Perth are in the pipeline.
The beautiful island of Lombok is part of a development plan, the Mandalika project, an initiative launched by the Indonesian government and ITDC to groom and cultivate the Mandalika into a new world class luxury ecotourism destination. They manage 1,200 hectares of land and have already set over 50% green space in their Masterplan.
Preservation of the beauty of Lombok has been a clear goal from the start.
Read Plans for Club Med Lombok announced by CEO: https://latteluxurynews.com/2016/09/09/plans-for- club-med- lombok-announced-by- ceo-and- founder/
Private investment is also picking up substantially with many landowners willing to turn their asset into a cash flow project. Many
restaurants
,
spas
,
villas
and
bungalows
are under construction on the
South Coast
. The 3 lead investment areas remain Kuta, Selong Belanak and Gerupuk bay.
NagaIndo
has nicely preserved premium land sites in those key areas and can offer legal advice and servicing implementation thanks to a long experience and strong team locally. Visit our website for more info.
Read Kuta Skyline
Read Twin Peaks Beachfront
Written by:
Robyn Gagiano
PUBLISHED: Aug 30th 2017