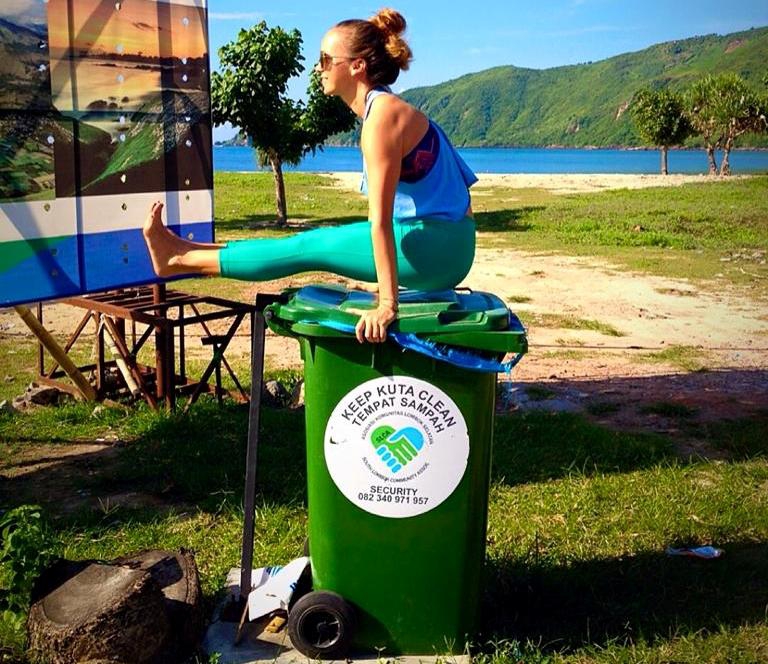 Keep Kuta Clean
Lombok and Gilis
South Lombok Community Association
Why did you decide to run a Rubbish Bin program in Kuta?
A few expats were concerned about the rubbish being dropped anywhere and everywhere. Joey was happy to donate a significant number of bins and so it began.
Are there many people interested in Rubbish Bin activity?
As soon as we knew Joey was getting bins about 5 of us got the word out and many local businesses were extremely happy that:
1. we were prepared to tackle the problem and
2. They were prepared to donate the monthly rental.
Can you share with us your results with this project?
So far we have 83 bins out on the streets of Kuta. This may not sound many but they are emptied every couple of days so that's a lot of rubbish that is not lying on the ground now.
What do you like/don't like about Kuta, Lombok?
SLCA are a mix of people who live in Kuta for many reasons. All of us are passionate about improving the environment here. We don't like the rubbish being dropped and plastic burned but we are doing something about it.
What other activities/projects do you do in Kuta, Lombok?
At the moment the only other activities we do are regular beach clean ups.
Do you plan to expand the Rubbish Bin program or any new projects
for the local community?
Yes we will expand the bin project. We need more people to give us monthly contributions by sponsoring a bin or giving a one off donation to help towards the cost of new bins. If you know anyone who can spare some rupiah, please contact one of us. We have about 20 bins sitting waiting for sponsorship.
Other plans?
Some of the SLCA members dream of starting English lessons for locals and Indonesian lessons for expats. Dreams take money so we are concentrating first on the urgent problems and that's rubbish.
For more information, visit please
South Lombok Community Association
HELP SLCA TO KEEP OUR PRISTINE BEACHES CLEAN.
Written by:
Robyn Gagiano
PUBLISHED: Jun 9th 2017