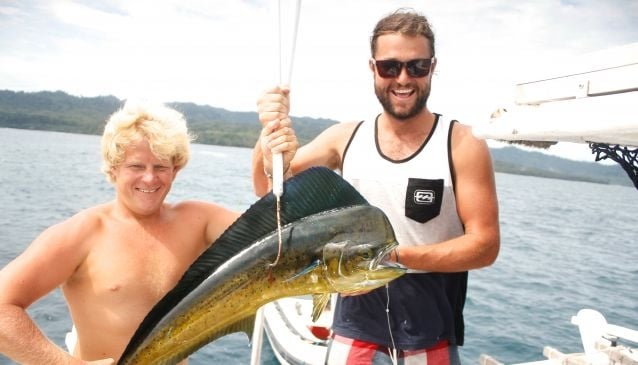 Sailing Adventures Lombok
Adventure
Sam has had a passion for sailing for many years, so it looked like smooth sailing on all fronts!
Sam and Carly met in Australia four years ago. Carly first moved to Lombok four years ago to start
KIES Villas
with Kimen, from
Kimen Surf
in
Kuta
,
Lombok
and a year ago Sam finally decided to sell his house and hand over his electrical company to move to
Lombok
for a better lifestyle.
How did you discover Lombok and why did you come here?
Carly has been back and forward several times to Lombok since she was a teenager, Carly's family met Kimen and have strong ties here after visiting Lombok for over 20 years.
Why did you decide to stay? What do you like about Lombok?
Lifestyle, people and the opportunities that Lombok has to offer.
How and why did you start Sailing Adventures Lombok?
It all began when they met Aaron and his wife Alin and spent time sailing around Halmahera, Moratai in
Northern
Indonesia
. After sailing Indonesia for 1 year Aaron had to return to Australia to work. He offered his catamaran to Sam and Carly to start Sailing Adventures Lombok.
How long have you been in this business?
We picked the catamaran up from
Bali
1 month ago to bring it back to Lombok. This month we have done many successful trips including
sailing
,
surfing
, deep sea fishing,
diving
, camping trips, spear fishing and sunset cruises.
How did you get the background and skills necessary to run this type of business?
Sam has had a passion for sailing for many years, mixed with his experience from setting up a business previously, so it looked like smooth sailing on all fronts!
Besides sailing, tell us more about your other activities you are offering on Sailing Adventures Lombok?
Sailing, Surfing, Fishing, Diving, Spear Fishing, Camping and Exploring Lombok. Full day tours have been the most popular but our favourite has been the overnight camping trips to
Ekas
and further afield to
Sekotong
and many different islands including
Sumbawa
.
Do you have any more projects that you want to share with us?
KIES Villas is an ongoing project which we love and we always try to improve the customer experience.
What do you advise people who would like to open a business here in Lombok?
Respect the locals (that is the most important) and enjoy what you are doing.
Where do you see Sailing Adventures Lombok in the next five years?
More success and hopefully have another boat!