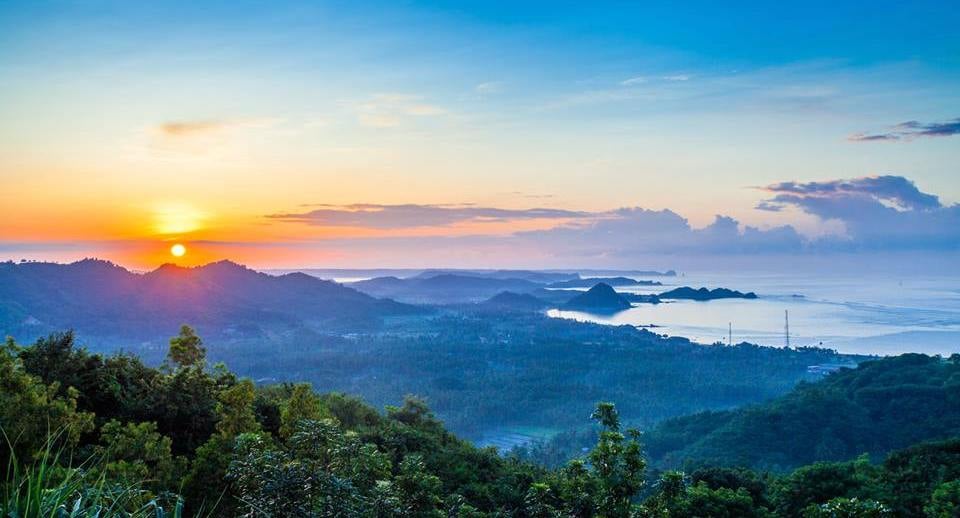 Ashtari Ocean View Restaurant & Lounge
Lombok and Gilis
Ashtari has been a landmark in Lombok since its opening in 2006
With its multi colour stones,
Ashtari Ocean View Restaurant & Lounge
is an impressive construction perched on the top of a hill that features outdoor and indoor comfortable seating which overlooks the famous
Kuta
Bay. From sunrise breakfast to sunset drinks, you can spend your day chilling in this magical place. They offer a fusion cuisine from French to South East Asian and oriental flavours with a large vegetarian option.
The food at Ashtari will taste even better after a
yoga
session on their Shala. You are surrounded by the sounds and colours of the nature, you will feel endless connection to the world around you. Yoga sessions are organised 5 times a day on their wooden and nicely decorated platform. They also run a number events such as Acroyoga Workshops or Sunset Kirtan.
Moreover, they integrate the local culture with international standards. It is a huge training ground for the young population around. They are also actively involved with the local community through events and charities organised around South Lombok.
Contact: contact@ashtarilombok.com or +62 822 4454 1205 for reservations.
ASHTARI IS THE PLACE TO RELAX
Written by:
Robyn Gagiano
PUBLISHED: Aug 30th 2017