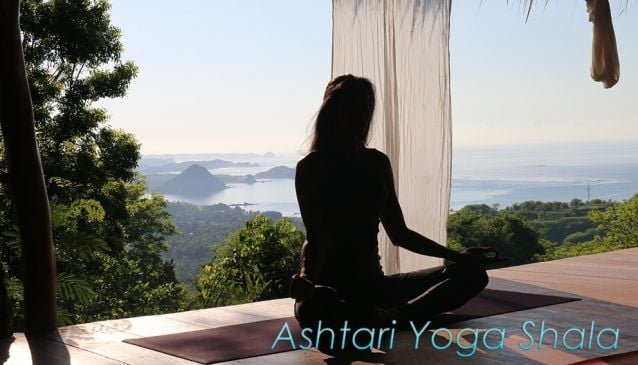 Yoga in South Lombok
Adventure
For the first time in South Lombok, we hosted an event - AcroYoga workshop in April.
Next time you visit
South Lombok
, you will be surprised as an ancient wisdom is spreading across the area.
Yoga
has indeed reached the stunning white sand beaches and surf breaks of this remote coastline.
Ashtari Yoga Shala
is a pioneer with their typically decorated Shala made all in wood. Dotted with one of the most beautiful Yoga Shala in
Indonesia
, the "Sun & Moon" Yoga becomes a very unique experience as you enjoy the never ending ocean view over
Kuta
Bay and the green surroundings. Practiced daily, it is a nice complement to activities such as
surfing
,
scuba diving
or hiking.
Sempiak Villas
located on
Selong Belanak beach
has also opened classes lately while
Kuta Baru
Poolside Yoga set daily classes inside the lovely pool & garden area next to their specially designed
Sushi-K restaurant
.Teaching is performed by certified Indonesian "gurus" from all over the archipelago. This is a great source of inspiration for young Sasak people and maybe tomorrow a job opportunity for them.
As founding partner Jean-Marc puts it, "We do not forget to contribute to the community by offering 4 Charity Classes a week, also called Karma Yoga (serving to the others)." Thanks to donation from the guests and cooperation with local associations, Ashtari Yoga Shala have contributed to bin collection in Kuta (in cooperation with SLCA), to Petiwung local school project or to Women' International Day with associationKAF Indonesia.
"For the first time in South Lombok, we hosted an event - AcroYoga workshop in April and many more in the pipeline," he adds. That will increase the reputation of the area as a tourism destination. Moreover, young Indonesian people get a chance to learn a new skill for their future job". It seems he found a new passion called Yoga. Do you want to join?